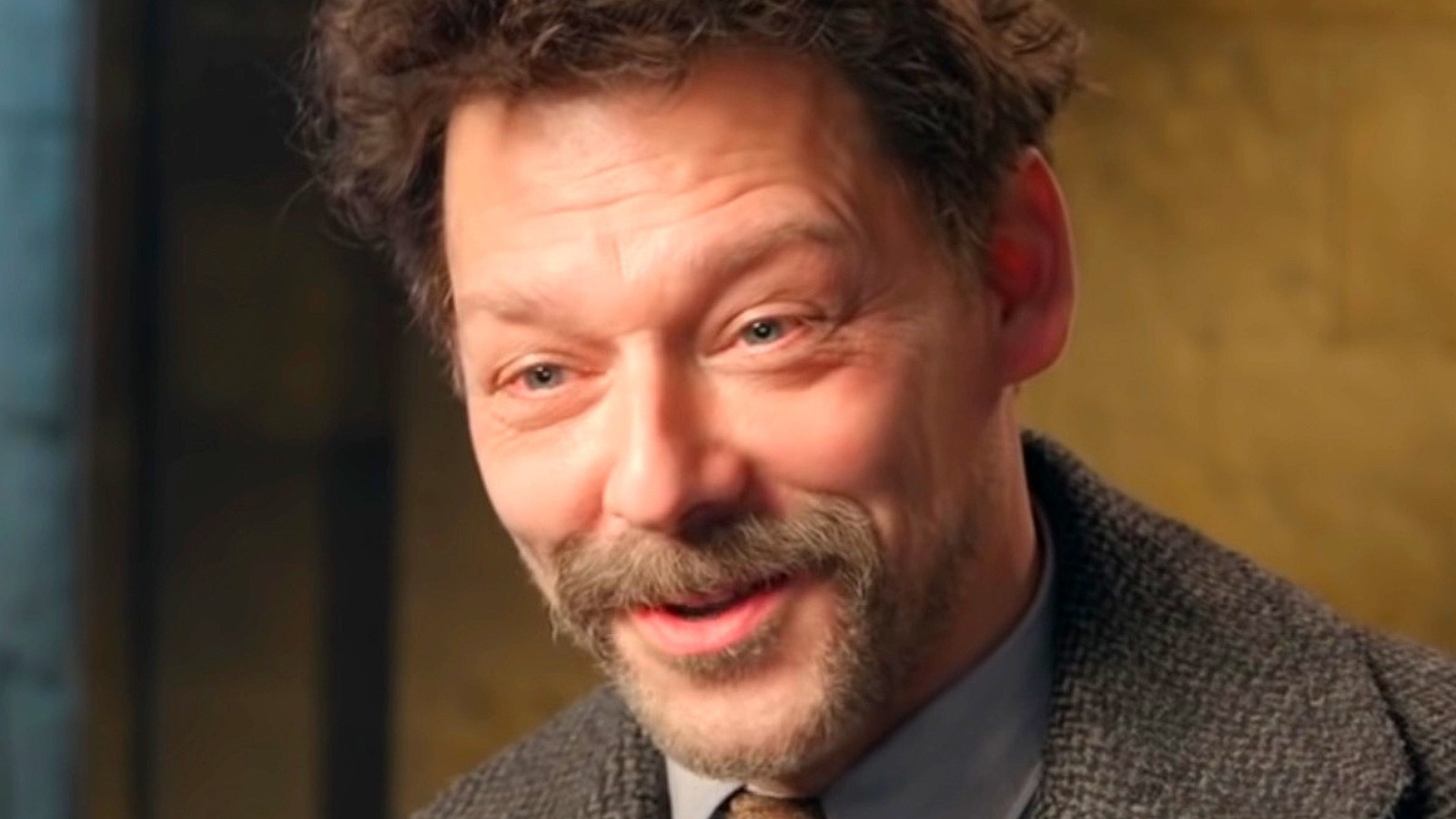 In Fantastic Beasts: The Secrets of Dumbledore, Aberforth is portrayed by Sheffield native Richard Coyle. Coyle's career began in 1998, and in 2000 he had a regular role on the BBC show Coupling (aka the UK version of Friends, created by a pre-Doctor Who Steven Moffat, per Bustle). In 2004 he starred alongside Johnny Depp in Laurence Dunmore's screen shoot about the famous Earl of Rochester, and in 2010 he appeared in Disney's Prince of Persia: The Sands of Time before taking on the lead role in Luis Prieto's Pusher in 2012.
Despite the actor's prolific career, which includes a seven-episode arc on US-based Covert Affairs and a starring role on NBC's short-lived Crossbones, it's highly likely that upcoming Fantastic Beasts audiences will take Coyle in one will recognize from two places .
In 2016, Coyle portrayed the likeable and dutiful Dr. O'Donnell in BBC2's The Fall. Starring international sweetheart Gillian Anderson and Jamie Dornan from "The Tourist," the series gained an even bigger following when it moved to Netflix and lingered in the top 10 for an impressive time (via The Guardian). Following his success with the serial killer versus the intrepid investigator, Coyle stayed with Netflix, this time starring in the streaming service's original series, Chilling Adventures of Sabrina. In Roberto Aguirre-Sacasa's gritty late '90s reboot of the series, Coyle portrayed none other than Father Faustus Blackwood, the ex-husband of Sabrina's aunt Zelda (Miranda Otto) and a jealous, eager antagonist to Kiernan Shipka's titular protagonist.