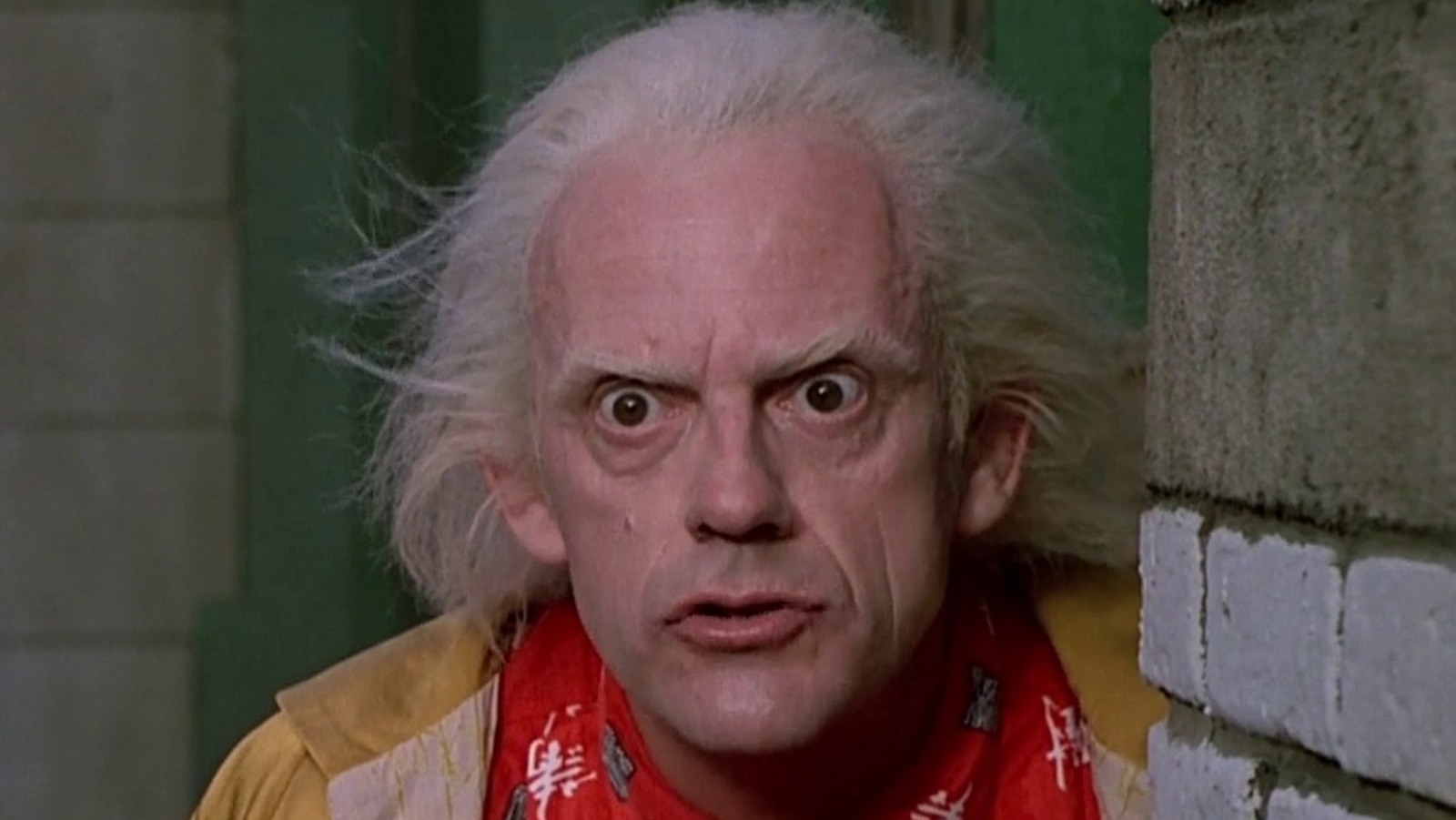 The Back to the Future film trilogy puts a boisterous, cheerful scientist and (for the time) edgy, hip teenager together in an odd but compelling pairing. While Doc Brown and Marty McFly (Michael J. Fox) don't exactly seem like people who would "mix up" and become fast friends, they actually have some pretty engaging on-screen chemistry.
So the question is, how did these two actually meet? The first film already starts with Marty and Doc knowing each other well.
Mental Floss actually reached out to franchise co-writer and co-creator Bob Gale for an answer to this question. Gale responded, acknowledging that he and Robert Zemeckis never really addressed the first meeting between the two characters, but they fleshed out the story. Gale claims Doc was a notorious character in town. He was often considered crazy, so most people avoided him. As a young teenager, Marty's curiosity got the better of him and he sneaked into Doc's lab one day to see what all the fuss was about. Ultimately, Marty was fascinated by Doc's work and his experiments. When Doc Brown actually caught the teenager in his lab, he was surprised at how "cool" Marty thought he was. So he offered Marty work, helped with experiments, and took care of his dog Einstein. And as they say, the rest is history.