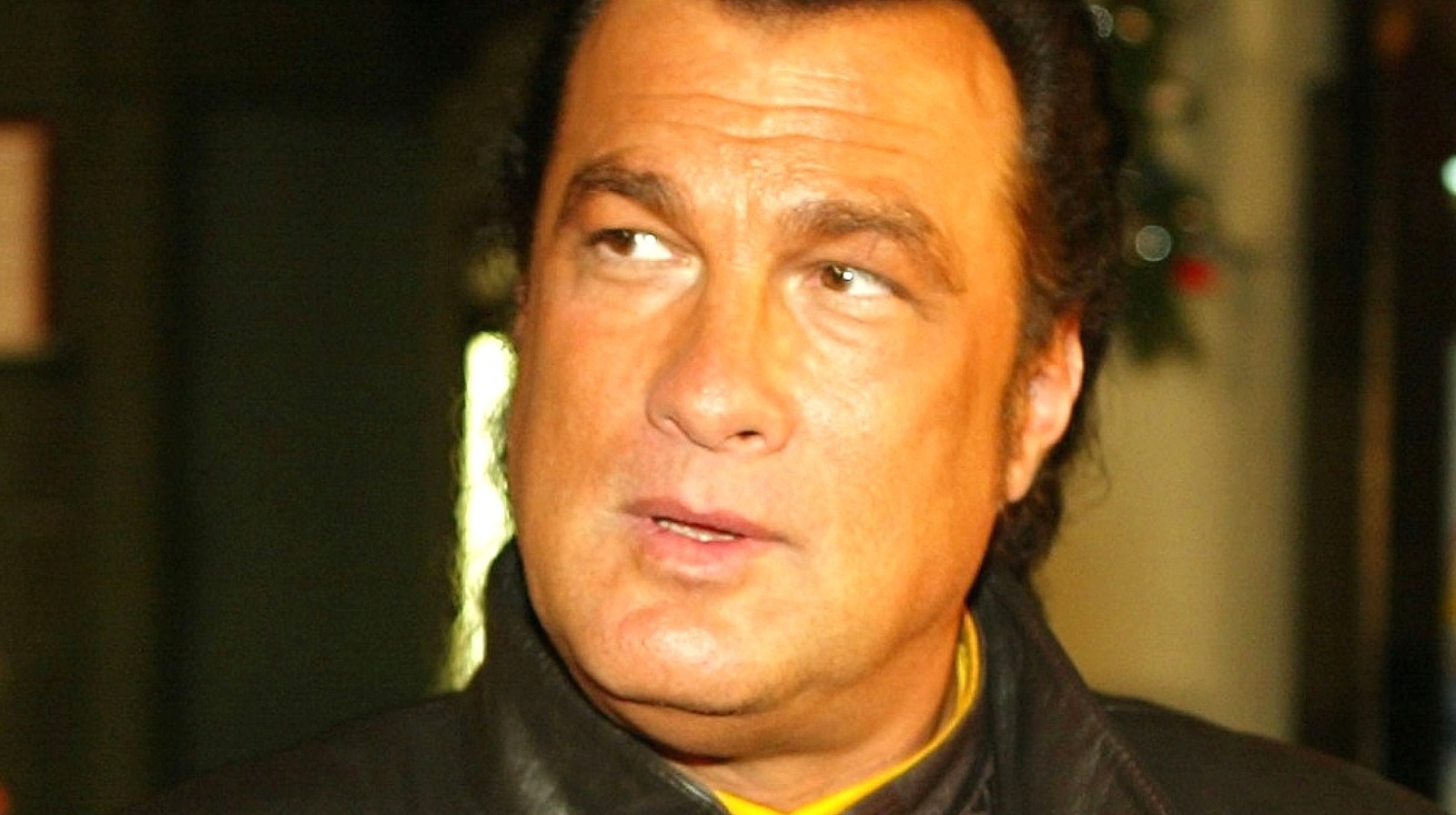 Steven Seagal probably couldn't have picked a better episode of "Roseanne" than Season 9 Episode 9 ("Roseambo"). The episode's plot has all the familiar characteristics of one of his many action films from the '90s. Several terrorists infiltrate a train, a series of actions ensue, and even a meeting with First Lady Hillary Clinton (Teresa Barnwell). However, Seagal isn't the star of the episode experiencing all this chaos. Surprisingly, that honor goes to Roseanne.
The episode begins with Roseanne and her family traveling to Washington DC by train. However, long before the tourists can visit the Capitol, a group of terrorists bring the train to a standstill. Instead of hiding, Roseanne transforms into a Rambo-like character who manages to save the day. At the end of the episode, Seagal appears as a hallucination for Roseanne. She tells him that she has studied all of his teachings, including those found in his films. Despite her success, Seagal counters that her use of force means the only enemy is within her. He then gives a brief piece of advice on Buddhist philosophy before suddenly vanishing into thin air.
If "Roseambo" feels miles away from the show's grounded working-class roots, it's because Season 9 as a whole is viewed by many as a major outlier. As noted by Vulture, Season 9 shifts the series from its working-class origins to dreamlike parodies of other TV series and films. Still, for one surreal moment, Seagal just fitted in on one of the biggest sitcoms of the '90s. And given the recent controversies between Seagal and Barr, it still seems to fit all these years later.