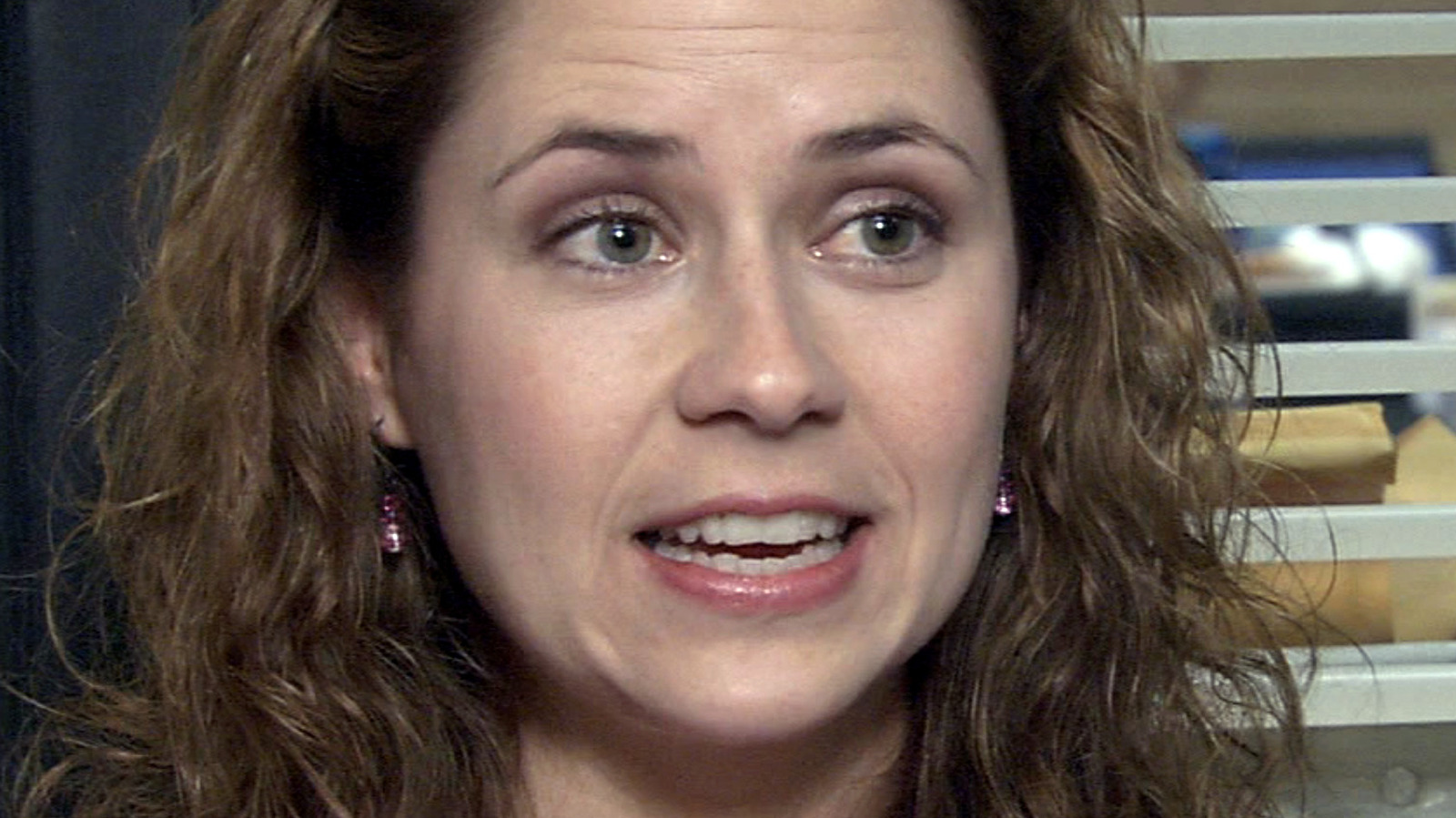 The real inspiration for Season 2 Episode 15 came from Pam Beesly (Jenna Fischer) and Angela Martin (Angela Kinsey). While the two characters weren't very good friends at times on the show, they were friends off-camera, and together they would spawn "Boys and Girls."
Jenna Fischer told TV Guide that she and Angela Kinsey would have picnics in the latter's trailer during breaks on set, and during one of their fun parties the idea was born. On the Office Ladies podcast, Kinsey recalled how the pair came up with the concept while chatting about their old jobs before they were on their way to becoming minor screen stars. "Jen [Fischer] and I was talking about our life before the show, she was a secretary and I was a switchboard operator, and we were laughing at all the crazy seminars and ridiculous meetings we had to go through at our old company job, so we kind of had this idea that it's a funny episode entitled Women in the Workplace, we met Greg Daniels and told him our little idea," Kinsey said.
Their spontaneous suggestion was enough to pique the writers' curiosity, and they successfully helped spark the idea behind the excellent addition to the series' comedic legacy. The well-crafted episode received impressive reviews from outlets such as Television Without Pity and IMDb. According to Nielsen TV Ratings (via Ratings Ryan), the post also drew stellar numbers and was viewed by 9.2 million viewers.