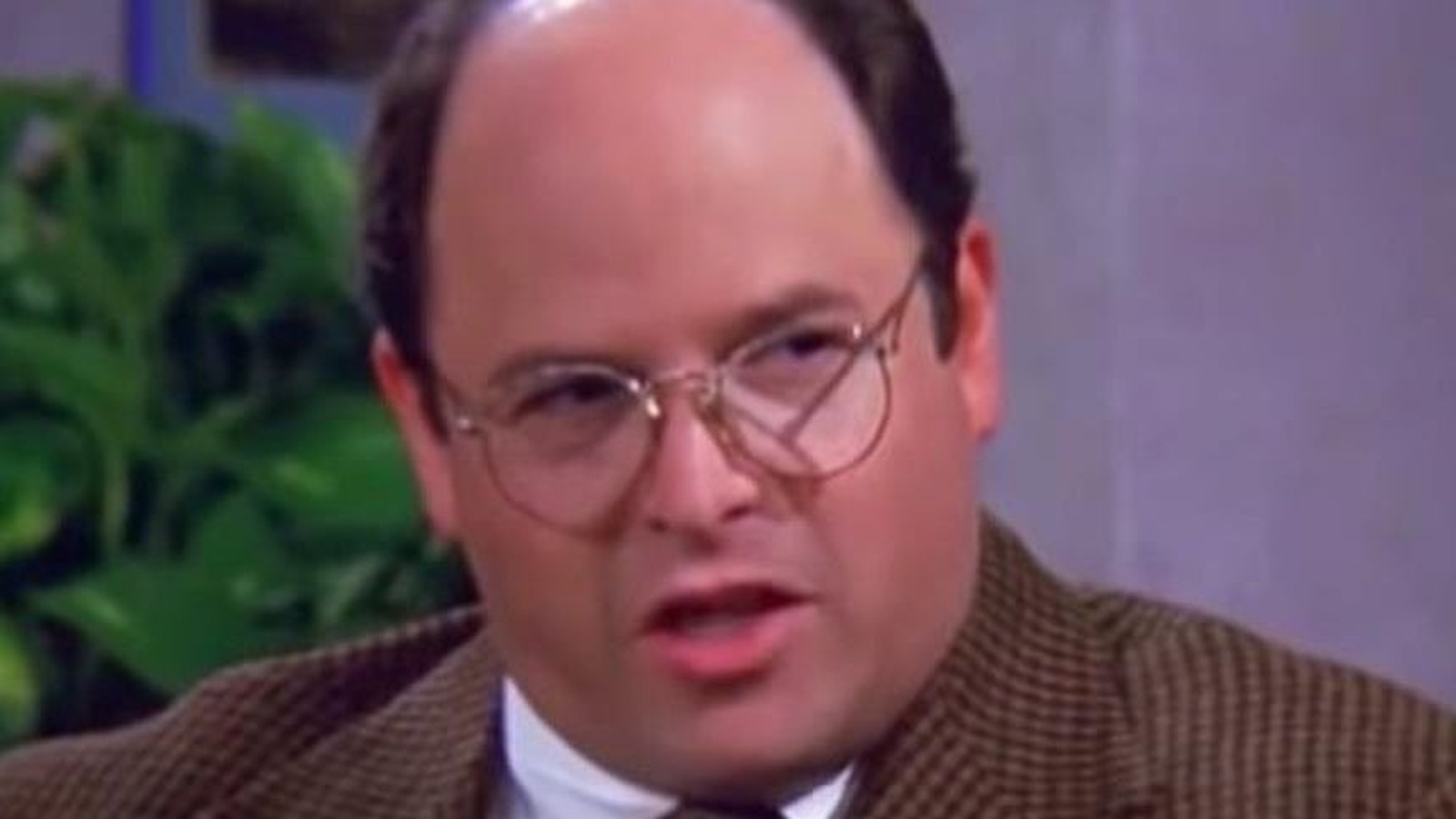 Where could he be? Believe it or not, George wasn't home during "Seinfeld" Season 3 Episode 3 ("The Pen").
You may remember this entry in the series for Elaine's terrifying rendition of Marlon Brando's famous "Stella!" quote from A Tram Called Desire. However, this episode is even more notable for another reason: it doesn't feature half the regular cast. In fact, "The Pen" is the only episode of the entire series not to include a single scene starring Jason Alexander as George Costanza. It's also only the second episode without Michael Richards as Cosmo Kramer.
With such a dramatic reduction in active players involved, what is this episode about? In The Pen, Jerry and Elaine visit Jerry's parents at their retirement home in Florida. Morty (Barney Martin) and Helen Seinfeld (Liz Sheridan) are always a delight arguing with each other and their fellow elders over restaurant labels and duct tape. Of course, Jerry's visit to the community and his acquisition of an astronaut pen unnecessarily sparks additional bickering with Jack Klompus (Sandy Baron), Morty's nemesis.
Notably, aside from her Brando-esque attempt at drama, Elaine doesn't have much to do in the episode either. Forced to sleep on Morty and Helen's pull-out sofa, she injures her back and spends the final act drugged with muscle relaxants. Perhaps the show's writers knew that adding such volatile people as George and Kramer to the mix would simply prove that you have too many cooks in the kitchen.