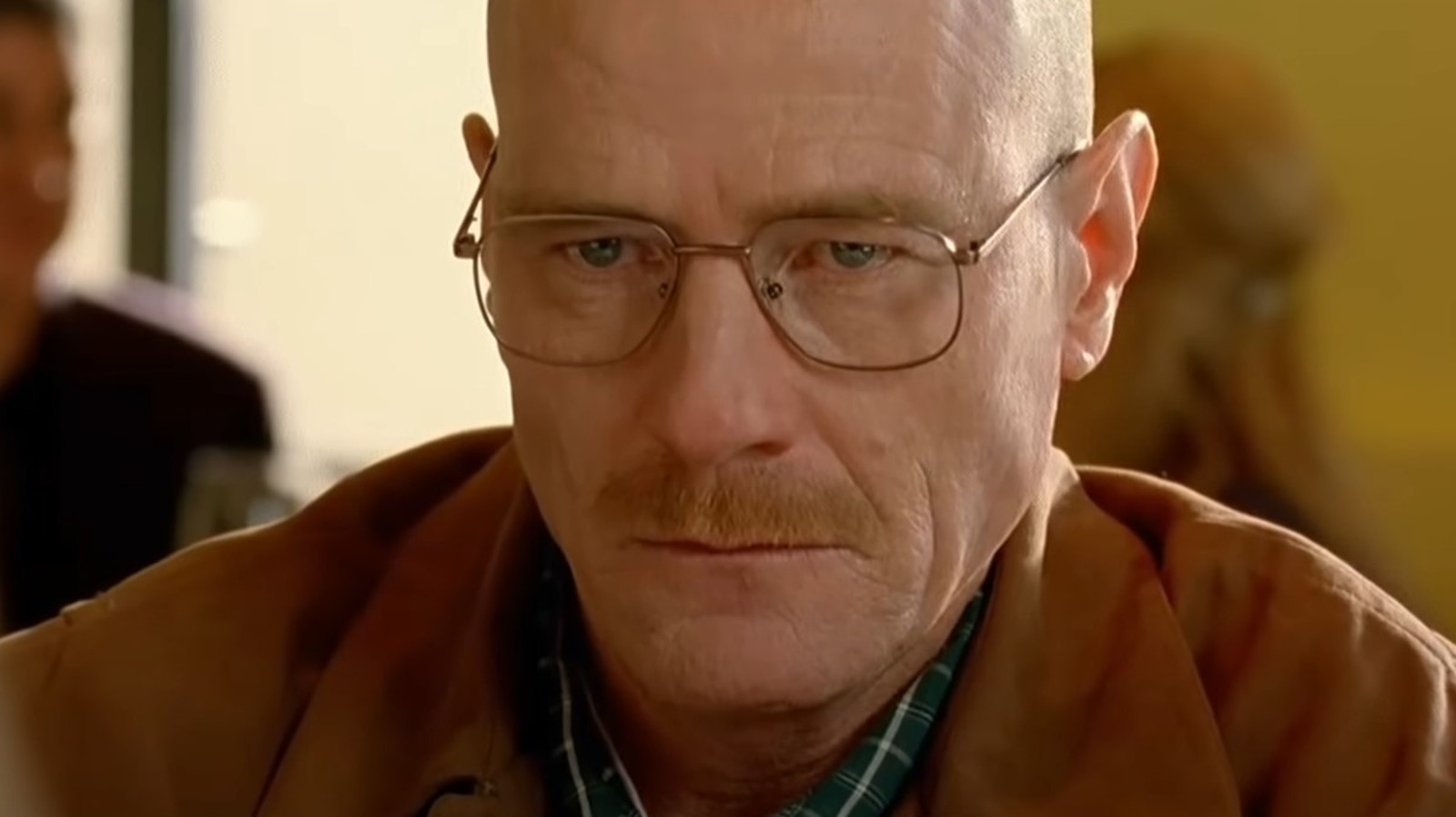 During a "Breaking Bad" question-and-answer session with fans hosted by AMC (via Bald Move), Bryan Cranston revealed the scene in season 3's "Caballo sin Nombre" where Walter angry an extremely large Throwing pizza on the roof was done in one take. The scene itself came after Walter tried to take food to his family and reconcile with his wife Skyler (Anna Gunn) after she found out about his job making meth. Oddly enough, to everyone's surprise, Cranston actually landed the shot in the very first take. They did even more takes after that, but none of them came out as good as the first one.
"And they were done with special effects, a light rubber pizza, there was a prop guy who was willing to pull a fake pizza onto the roof. We had all sorts of things ready to go. But I said just let me try," Cranston said of the scene. "I throw the pizza away and get in the car and drive away. And I've done all this and I hear clapping as I drive back. I look up and there is the pizza."
Interestingly, as popular as this particular scene is in Breaking Bad, it initially caused some problems in the real world. According to NPR, many fans of the show wanted to recreate the iconic scene, so they bought pizzas and threw them at the same house from the series. That didn't impress the actual owners of the house, who understandably fretted over the constant mix-up of pizza and trespassing. The owners said sometimes as many as 200 people a day showed up at their home. While the scene in question is definitely one of the show's most memorable, it wasn't without controversy.