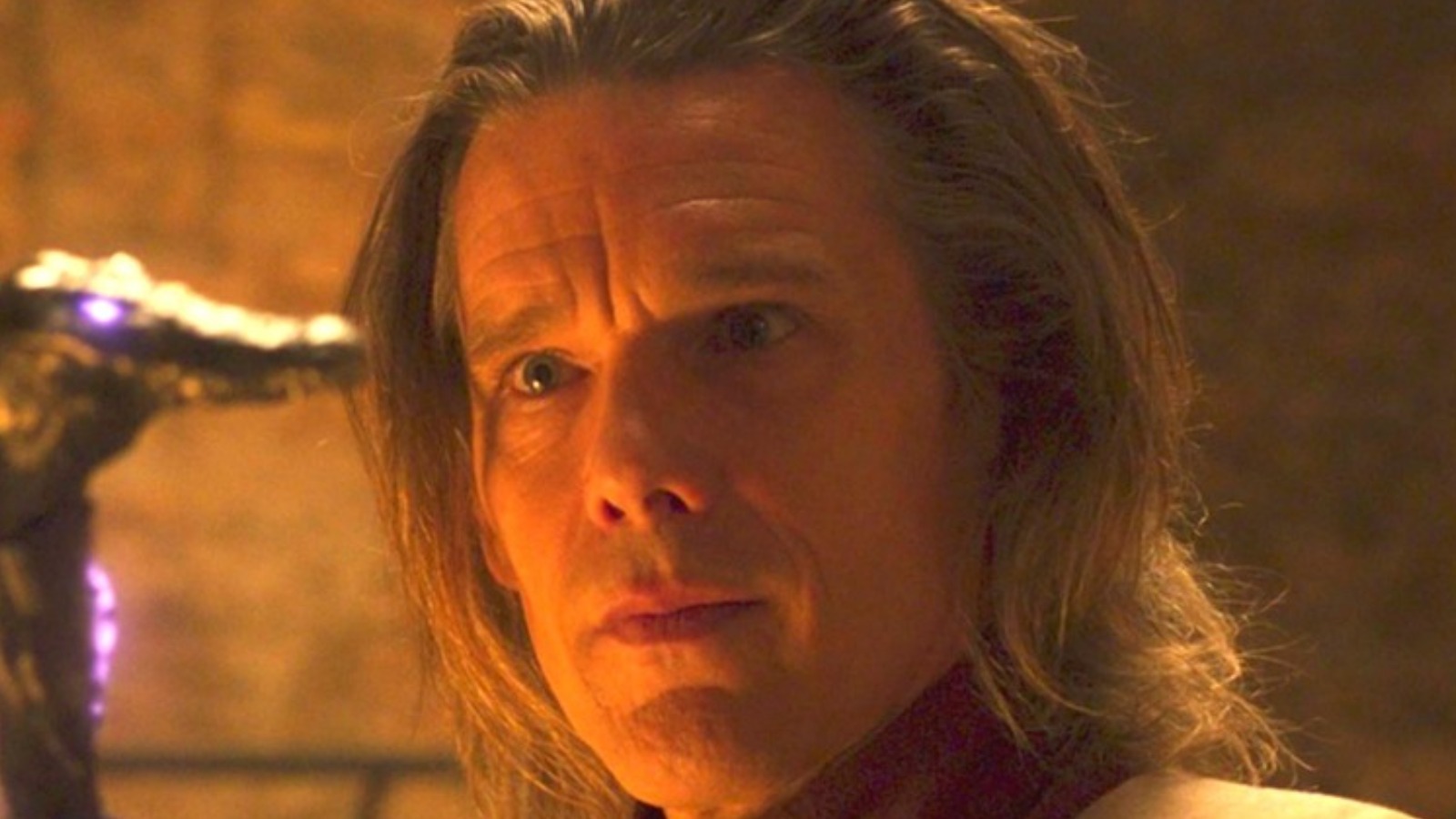 So is Marc really institutionalized and the events of the show up until the final moments of this episode just didn't happen? Unlikely given the many references the show drops about the illusory nature of psychiatry.
At the beginning of the episode, much is made of how the Eye of Horus station in the Tomb of Alexander represents the senses – including the sixth, which appears to be a "thought eye" of sorts. The "Doctor" Harrow talks at length about them "living in a psychic world", and Marc encounters several impossible things during his escape from Harrow's office. In particular, he comes across a sarcophagus containing a physical version of the Steven personality. A little further down there is another sarcophagus that rattles aggressively and presumably contains the third personality teased in Episode 3. Oh yes, and of course there is the minor matter of the big, hippopotamus-headed goddess who happily greets Marc and Steven in the final shot.
The hippo lady might be quite intimidating for the protagonist(s), but at the end of the day, she might actually be the absolute best entity to face in their predicament. Per diversity, the character is Taweret (Antonia Salib), a fertility goddess and good friend of Khonshu's ally Hathor (via Encyclopedia Britannica). Although the character's cheerful greeting makes her appear rather silly, the Glencairn Museum notes that she is actually an extremely powerful tutelary goddess, known informally as "The Great One". That's exactly the kind of support you're after after being shot in the chest and finding yourself in a mysterious facility, and it'll be interesting to see how Taweret's arrival plays out in Moon Knight Episode 5.