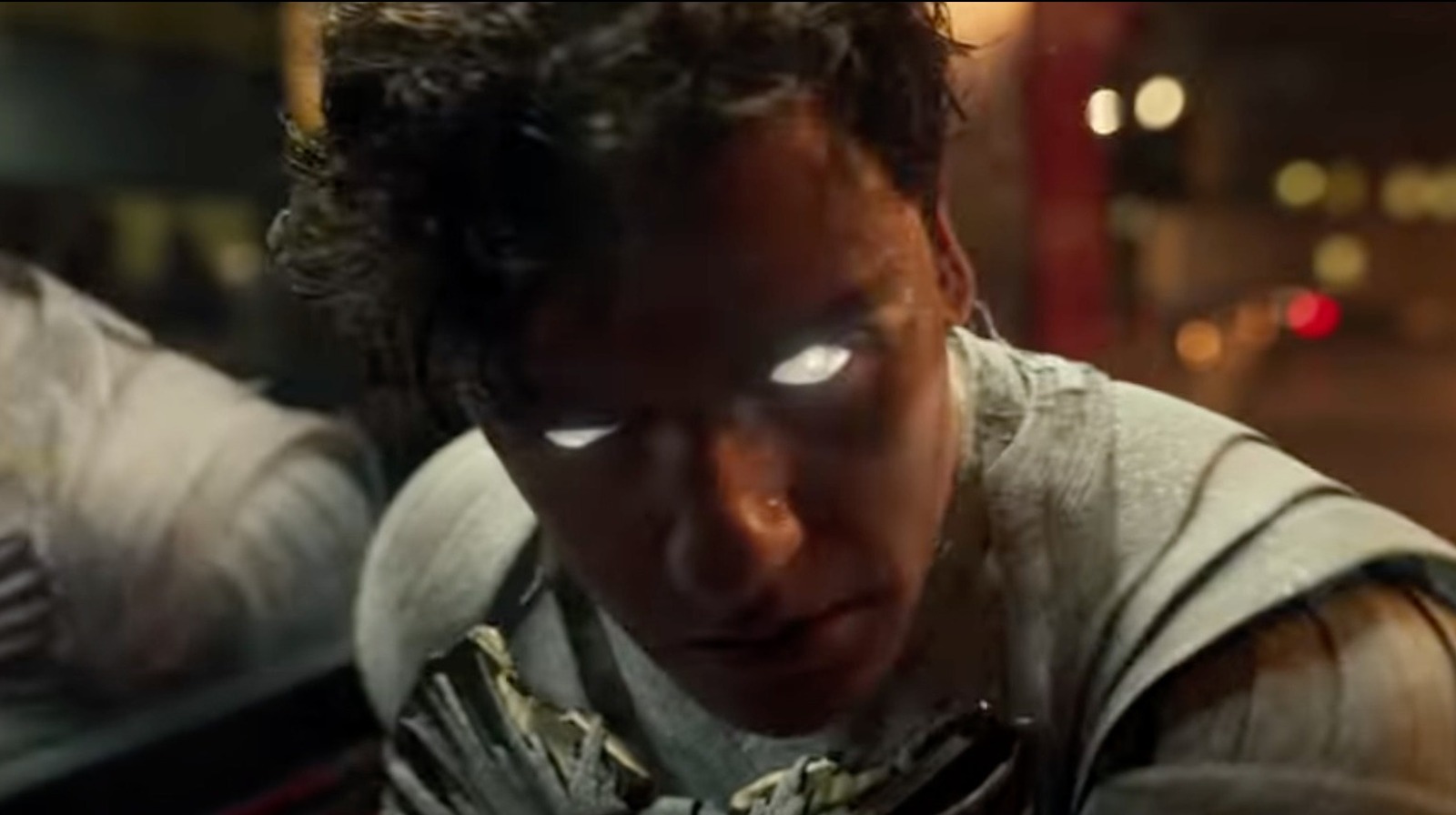 The nebulous Arthur Harrow continues to present himself as a well-meaning spiritual leader, but his lentil soup antics do little to mask the sinister undertones he constantly injects into the conversation…especially since the conversation begins with two of his cop armies kidnapping Stefan.
Harrow is much more involved in Steven and Marc's predicament than anyone would have thought. The reason he is so familiar with the voice Steven hears is that the cult leader was also an avatar of Khonshu. At some point before Marc took over, Harrow left the moon god's service for reasons unknown, but remains familiar enough with the deity's ways to be able to guess exactly what she's telling Steven at any given point.
Harrow hasn't gone beyond the whole "fighting evil" thing after leaving Khonshu, but his methods have gotten far more extreme. The reason he serves Ammit is because he believes the goddess can destroy evildoers on a grand scale before they even commit their crimes. Harrow believes this method will "lighten the way to good by erasing the choice of evil." However, Steven isn't too happy about the countless deaths this "Minority Report" approach would cause, although Harrow insists it would create paradise.
As disturbing as Harrow's plan is, the revelation that the antagonist was formerly linked to Khonshu is arguably even more significant. Since he specifically mentions the title "Fist of Vengeance", it implies that Harrow either donned the Moon Knight's mantle or was a version of another "Fist of Khonshu" type character from the comics, like Hunter's Moon. Maybe he'll even put on his habit again sometime. Should that happen, the Khonshu-hating villain could potentially fight Moon Knight as a version of Shadow Knight, a corrupted, murderous version of Moon Knight. Interesting times!