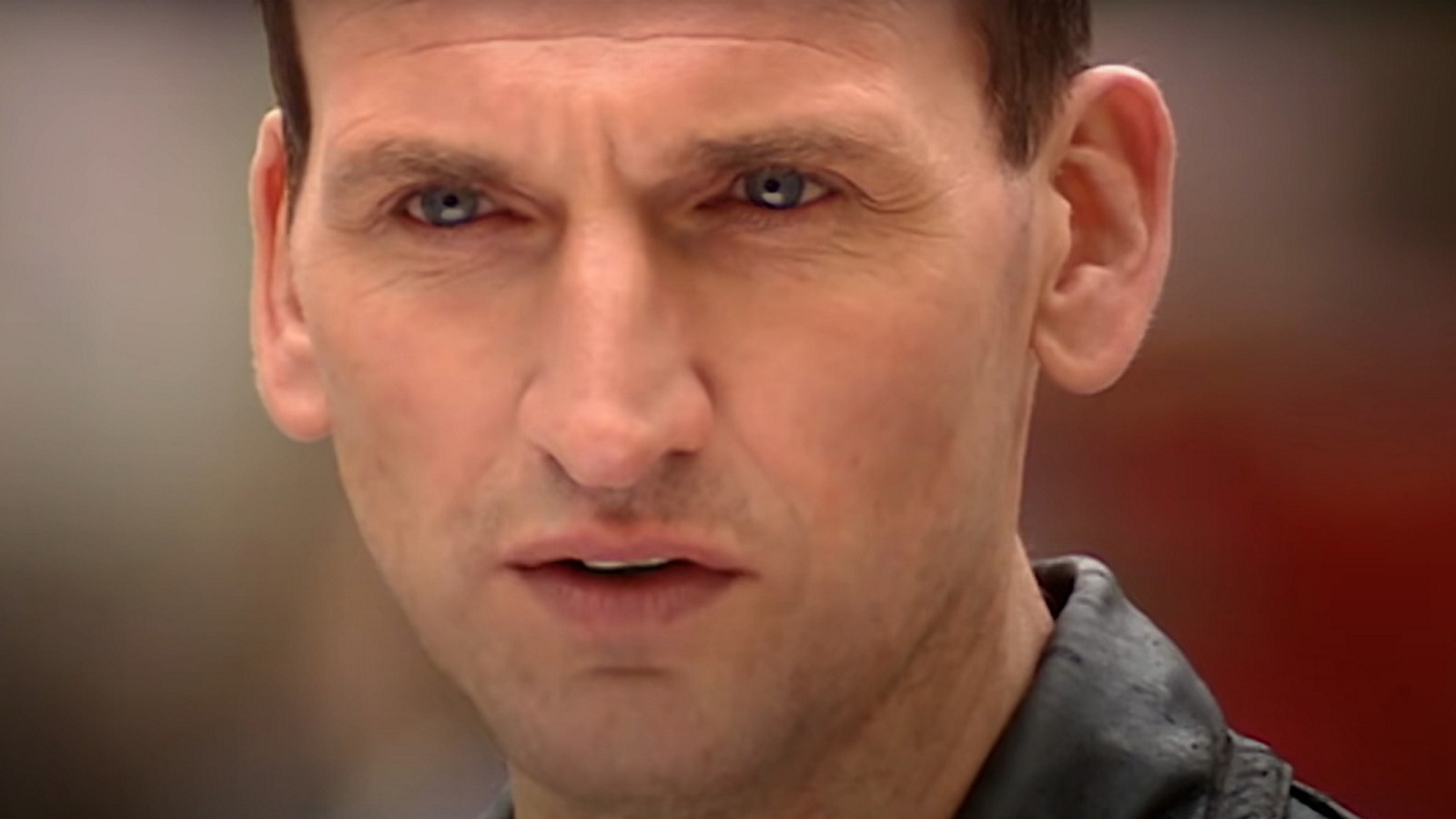 After the Ninth Doctor decides to face the Daleks again, he imprisons Rose in the TARDIS and sends her back to the 21st Century, removing her from danger and stranding her inside. Unfazed by lower obstacles like an uncontrollable time machine, Rose breaks into the heart of the TARDIS, a sentient energy source that grants her god-like powers, which she uses to return to the future where the Doctor and Jack are still fighting the Daleks.
Now the Doctor decides to fight the Daleks with his brain, but Jack chooses to fight the Daleks with his brawn (read: weapons). Unfortunately, things don't go so well for him and he falls under laser fire. However, thanks to Rose's new connection to the TARDIS, death is only a temporary condition for Jack, who, much to his surprise, wakes up. For him, the fight is long over and the Doctor and Rose were gone. Jack soon realizes that his new life is different from the one before – he can't seem to stay dead, a fact that will eventually be explored in more detail in his spin-off series, Torchwood.
But Rose's healing turns out to be more than a crude approximation of reincarnation. Thanks to her, Jack becomes practically immortal and eventually, after billions of years, the face of Boe, a mysterious and respected alien figure that the Doctor encounters more than once. It is later revealed that the Doctor (although it is not specified if it is the ninth or the tenth) knew that Rose had brought Jack back to life and decided to leave him behind, believing him to be unnatural.