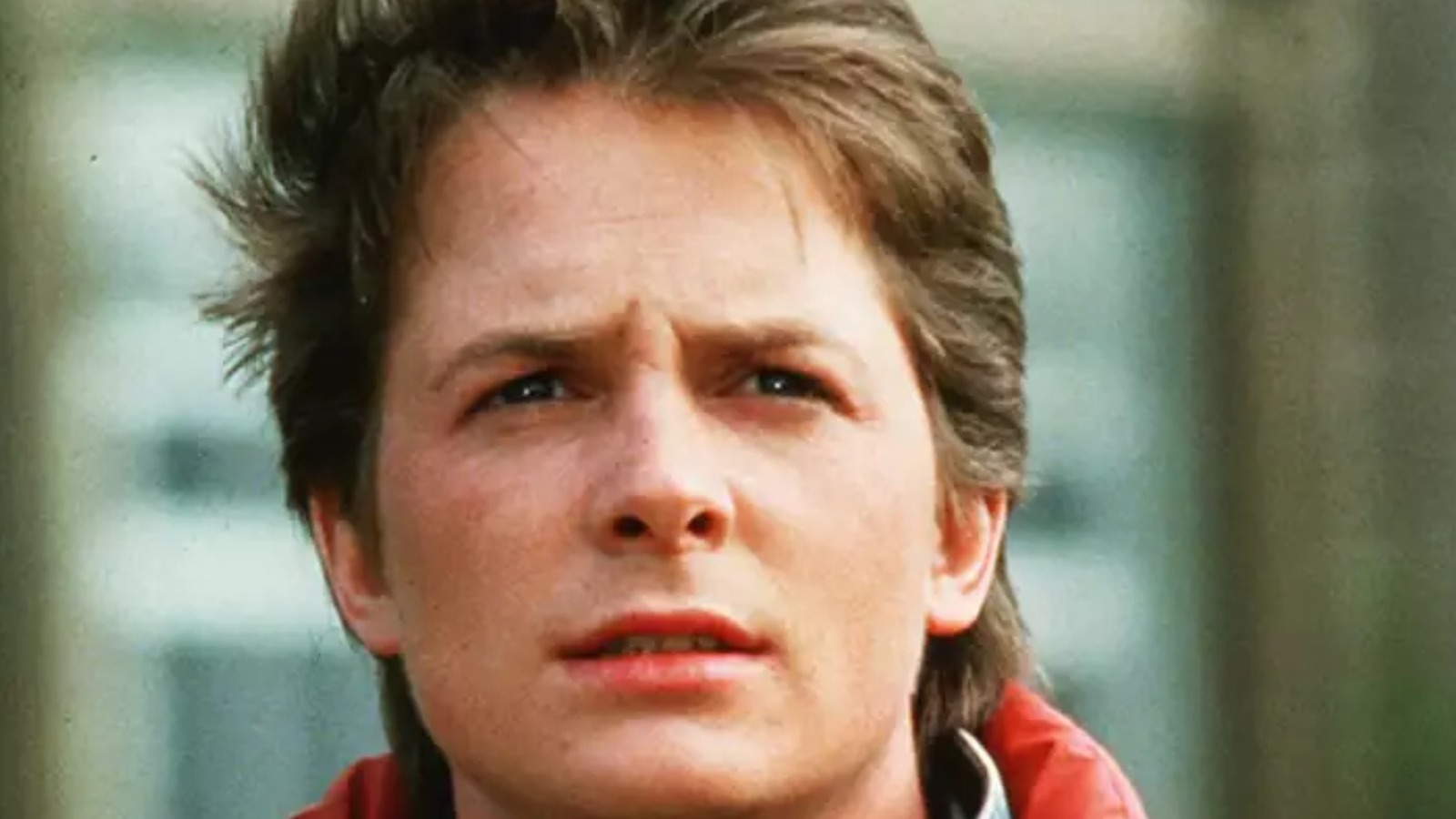 As some fans of the franchise may know, Michael J. Fox wasn't the original Marty McFly. In the Netflix documentary series The Movies that Made Us, Bob Gale explains that Fox was always the actor they wanted for the role. However, Fox was unavailable due to his "Family Ties" fame, so Universal suggested Eric Stoltz ("Mask", "Pulp Fiction") as his replacement. Early scenes in the film were shot with Stoltz, but when he just didn't seem right, Fox signed on for the role and the rest is history.
However, several scenes had to be reshot with the new lead actor. One fan theory has it that the brief scene in the film's theatrical release where Marty punches Biff is actually Stoltz's fist and not Fox's. The Hollywood Reporter reached out to the film's co-creator Bob Gale to settle this longstanding theory once and for all, but Gale explained why the theory must remain unsolved.
One of the film's editors confirmed that the Punch scene was indeed reshot. However, some Stoltz recordings were marked as usable, meaning that the original recording by Stoltz could still have been used in the editing process. Gale claims the only way to clear up the theory is to look at the markings on the actual negatives — something no one will do for fear of damaging a piece of Hollywood history.