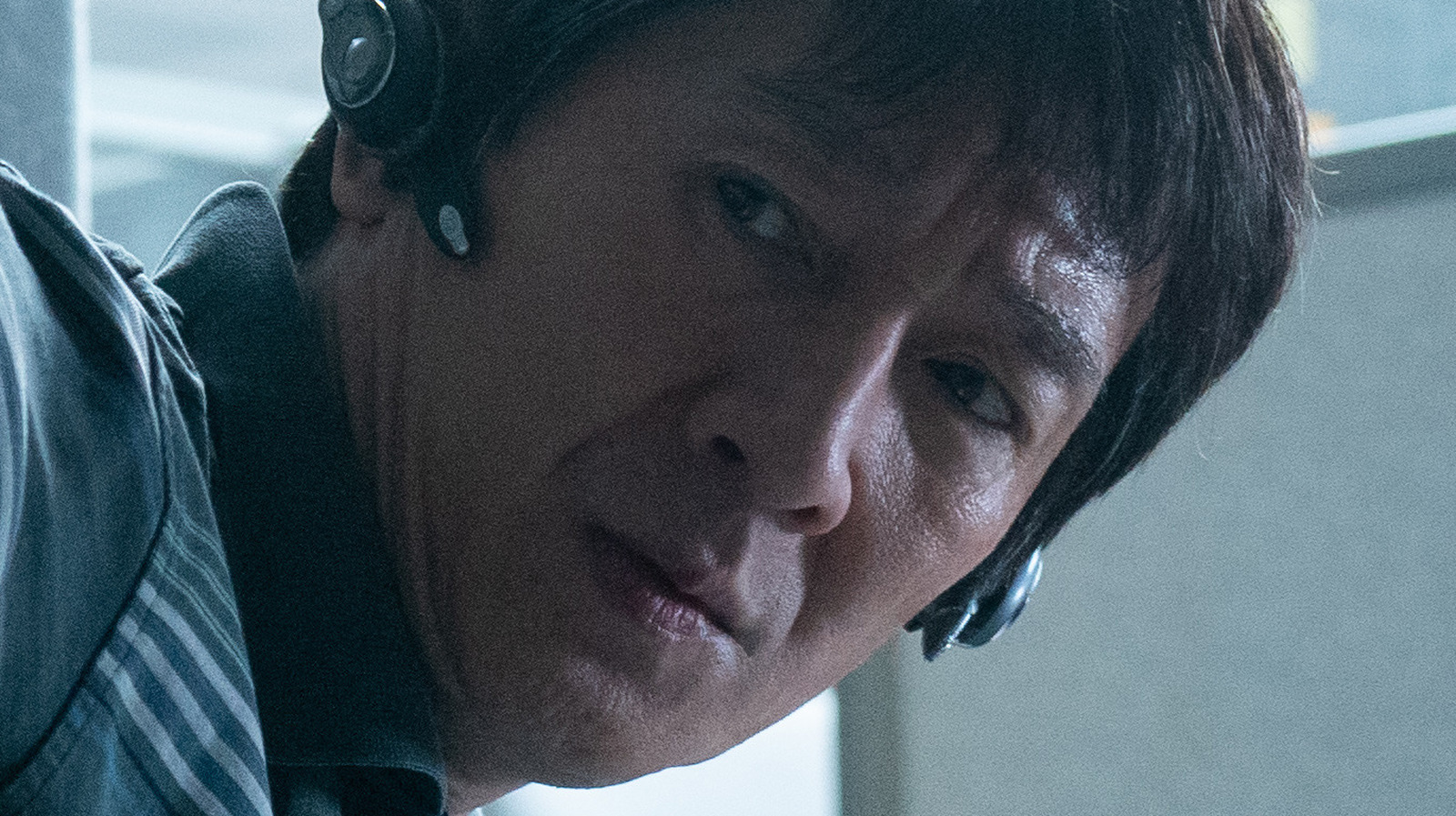 Among the young cast of The Goonies — starring Josh Brolin, Sean Astin, Corey Feldman, Martha Plimpton, and others — was an actor named Jeff Cohen. He portrayed Lawrence "Chunk" Cohen, so-nicknamed for his physical appearance but also known for inventing all sorts of wild stories. Like Ke Huy Quan, Cohen eventually found it harder to get roles (once he got older and lost the weight, which was his hallmark trait of Hollywood casting directors) and left acting.
Cohen went to law school and founded an entertainment law firm, Cohen Gardner LLP, in 2002, and Cohen was approached by Quan to finalize his deal when he was offered his contract for Everything Everywhere All at Once.
"My producer told me this funny story," explains Quan. "When I got the role of Waymond, he had to call Chunk to get Data to be in this movie. I found that pretty funny. Jeff Cohen, aka Chunk, is a good friend of mine. He's been a brother to me for 35 years, since 'Goonies' and working on that film has been one of the greatest adventures of my life."
Quan adds that he has nothing but affection for the rest of his fellow Goonies decades after they all came together to make the film. "I love Sean. I love Corey, Josh, Kerri [Green] and Martha… It's amazing to me that I'm really lucky to be a part of this, but also how popular this film is 35 years later… For the seven of us, being there was for everyone like a playground day. We bonded on this film and because of this film we will always be a family together."
Everything Everywhere All at Once is in theaters now.