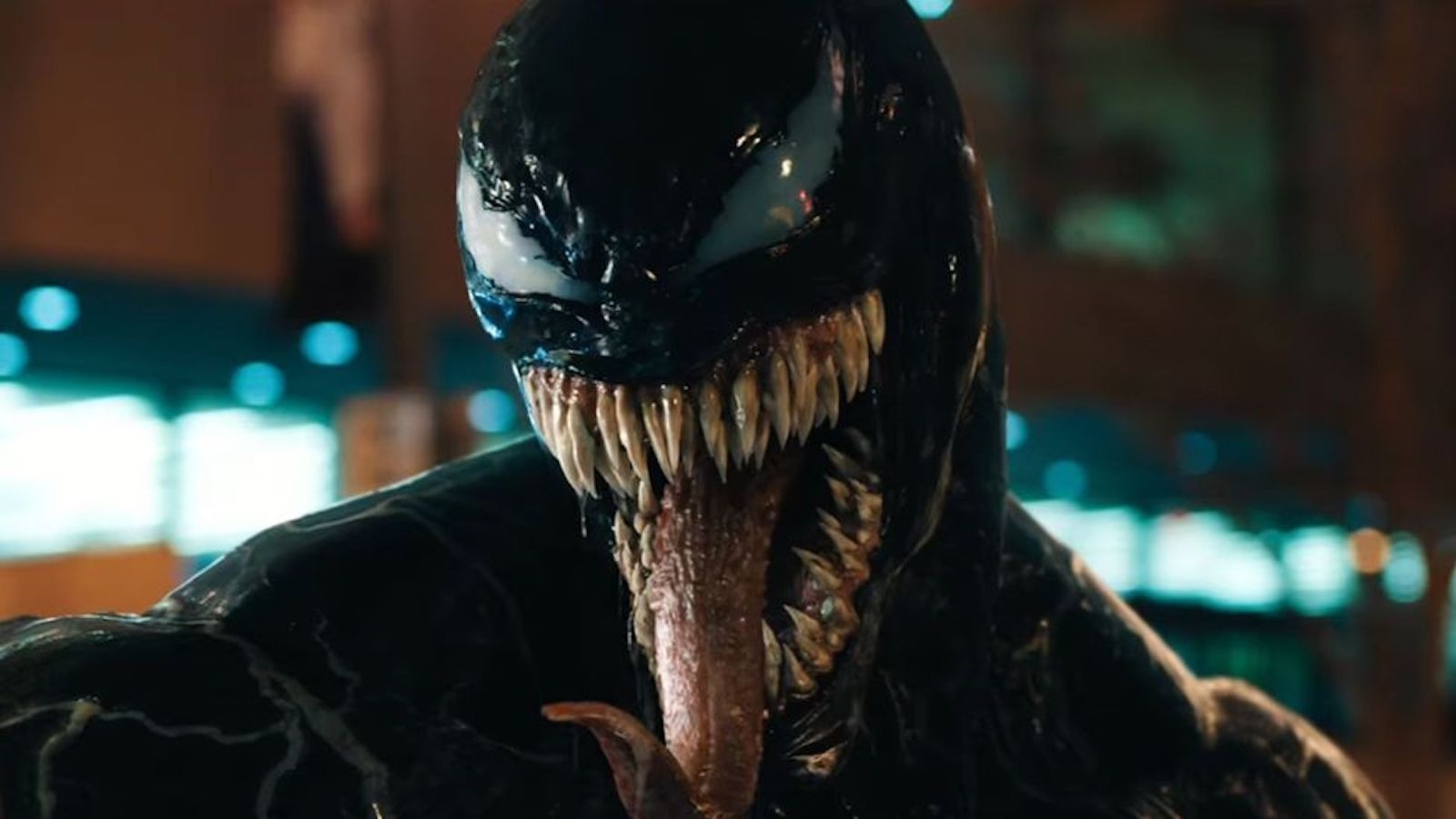 Sony was at Cinemacon on April 25 to tease the various films the studio is working on, including Bullet Train and an in-depth look at Spider-Man: Across the Spider-Verse. But at the end of its presentation, Sony officially teased that Venom 3 was in development (via Deadline).
The studio didn't reveal any information about what the next sequel is planning, when it will be released, or who will star alongside Tom Hardy's symbiote. Nonetheless, Venom fans will be pleased to hear that another sequel is on the way, and there will certainly be speculation as to what comes before the Morbius post-credits scenes – where Vulture (Michael Keaton) finds himself approaches the titular vampire to join his villainous team. That doesn't even get into the loose threads left by "Let There Be Carnage," where Detective Mulligan (Stephen Graham) is seen with glowing blue eyes after nearly dying. In the comics, Mulligan becomes a symbiotic hero named Toxin – so it's very plausible that Graham will return for Venom 3 in enhanced form.
Venom 3 wasn't Sony's only Marvel announcement, as the studio also revealed that it's working on an El Muerto movie (via Deadline) based on a wrestler who appeared in two issues of Friendly Neighborhood Spider-Man" appears. Back to 2006. Puerto Rican rapper Bad Bunny is set to star as the titular anti-hero, and it will follow him as he works to inherit the superpowers of his ancestors. Aside from Venom 3 and El Muerto, Sony is also working on Kraven the Hunter and Madame Web, so it will be interesting to see how all of these projects pan out in the future.