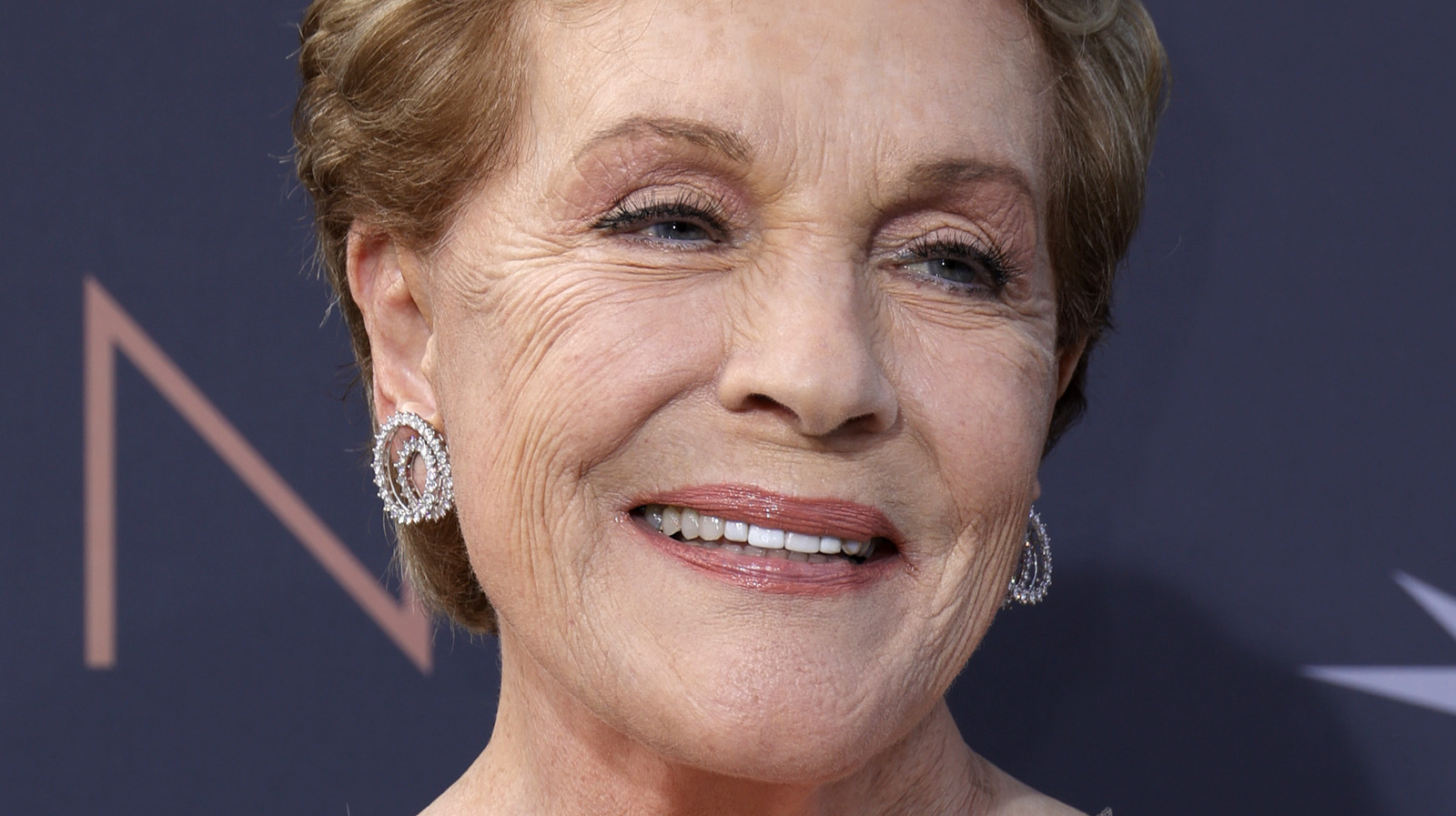 To promote the release of "Minions: The Rise of Gru," Julie Andrews stopped by "The Tonight Show" and spoke with host Jimmy Fallon about her time speaking out about Marlena Gru and her feelings toward the character (via youtube). "Gru's mother is one of the worst characters imaginable. She's the worst role model for a mother, she's awful for Gru and it was a pleasure to get involved I must admit," she said with a laugh, before showing a clip from the film. This is Andrews' third appearance as Marlena, having previously voiced her in Despicable Me and Despicable Me 3.
From "Mary Poppins" to "The Sound of Music," Julie Andrews has built her career on playing kind, warm-hearted characters, not evil, mean characters. So you're probably wondering how she got the role of Marlena Gru in the first place, and as it turns out, you're not alone. Andrews herself wondered why the minds behind the Despicable Me franchise came to her for the role. "I said, 'I can't do that. Why are you coming to me?' They said, 'Please just come and try,' and then it got so funny, and now it's mine," she told the Today Show (via YouTube) ahead of the debut of Despicable Me 3.
On paper, it might not seem like Julie Andrews is the best fit for Gru's cold, calloused mother, but she proved she's not perfect for the role. Moviegoers will see where she's headed next when Minions: The Rise of Gru arrives on July 1, 2022.