Goodbye stayed fairly low on Saturday as well as coming in a mere Rs. 1.35 crores. That's far too lean for a film of its size and stature, and clearly, the film didn't experience much hype during release, nor did it garner copious amounts of word of mouth in its favor that would have helped it collections bounce daily. Yes, there is still a Sunday ahead and one can only hope that there will be an increase in frequency. However, as the collections are only Rs. 2.85 crores so far, from an end results perspective the film is ultimately going nowhere.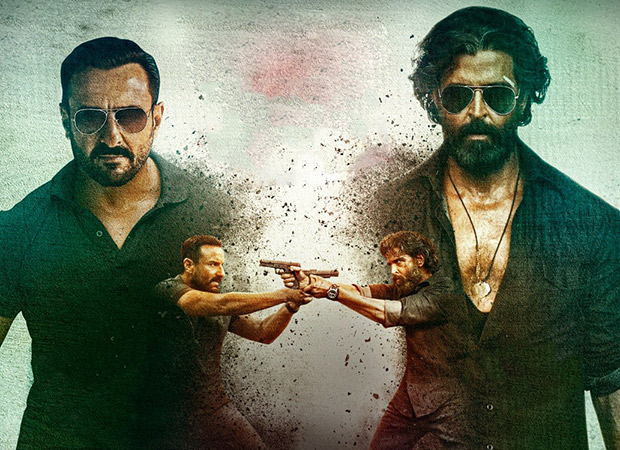 Vikram Vedha flopped, but now it's all about how much it can collect during the days it plays. In fact, the verdict could have come on the opening weekend itself, when there wasn't much growth after a weak opener on Saturday and Sunday. Nevertheless, the Dussehra holiday was coming, so some miracle was awaited. When that didn't happen either, the last hope was that collections would remain stable due to a lack of competition for the second weekend. This advantage has come with Rs. 3.94 crores come in on Saturday, resulting in a grand total of Rs. 65.05 crores.
In the meantime, PS-1 (Hindi) performed well on Saturday with the box office contribution being Rs. 1.50 crores*. The good thing is that it's gone over the Rs again. 1 crore mark, which is fair at least for a film that plays a few screens and shows. In this respect, the film directed by Mani Ratnam at least shows a better utilization of the cinemas. However, the entire collections stand at Rs. 16.50 crores* which could well have been much larger had the scope been maintained, but the storytelling was much more pan-Indian. But now we're waiting for Sunday to get bigger.
*Estimates. Final numbers awaited
Note: All collections according to production and distribution sources
Other pages: Ponniyin Selvan: Part-1 Box Office Collection, Ponniyin Selvan: Part-1 Movie Review
Loading…