Both HIT – The first case and Shabaash Mithu had a bad weekend at the box office, with hardly any significant collections registered. The two films neither got off the ground nor showed much growth over the weekend. As a result, theatrical business to date is a clear indication of how the two films will turn out to be a week-long affair, and finally it would be the reaction to the OTT circuits that would be closely watched as that is their core market as well.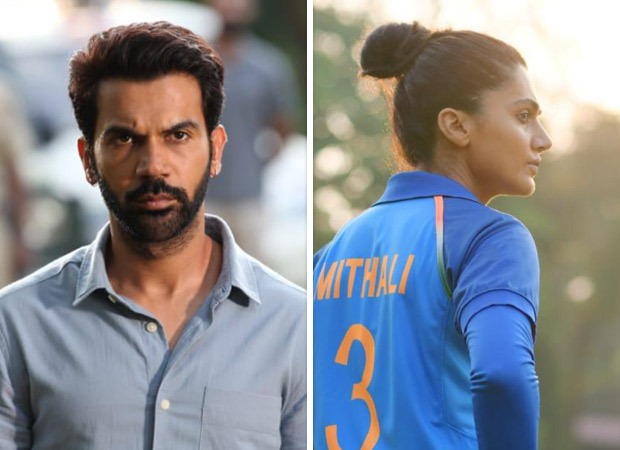 The Rajkummar Rao star still did slightly better as he managed to cross the Rs. 5 crores mark by the end of the weekend. But even that was no cause for celebration as it was a struggle to reach the Rs. 2.23 million marks on Sunday. Sad as this is a big change from the type of collections that used to come for movies with hardcore content back in the days when 2-3 million opening days was a norm and collections then managed to reach even Rs. 5-6 crores when Sunday was over. Here the film stands at Rs. 5.59 crores after a full weekend.
On the other hand Shabaash Mithu turned out to be a complete flop show after its opening weekend. The numbers stayed very low throughout and even Sunday was extremely bad at Rs. 0.90 crores*. This just isn't the kind of box office success you'd expect from a film starring Taapsee Pannu. However, one wonders if even the creators had any idea what the theatrical deal would be like as there was no visible aggression in the promotion and marketing activities for the film, which now sits at Rs. 2.10 million*.
Ironically, both films are lower than some of the other films where a common factor comes into play. Rajkummar Raos Badhai Thurswhich was released earlier this year had a higher weekend of Rs. 7.82 crores during Janhit Mein Jaariwhich was again a female-driven film (Nushratt Bharucha), also had a better weekend at Rs. 2.69 million!
*Estimates. Final numbers awaited
Note: All collections according to production and distribution sources
Other pages: Hit – The First Case Box Office Collection, Hit – The First Case Movie Review
Loading…